Villa Lionti
Villa Lionti is an 18th century "baglio", built in carved lavic stone, near Catania.
This baglio was an agricultural firm that included a main house with frescoes, decorated transoms and furniture in bois de rose, an oil mill, a millstone for the wine-pressing and some buildings for agricultural products storage.
Between 1996 and 2001 the baglio has been fully restored, respecting the original layout and creating an easy access also for disabled.
As part of the renewal process, some of the buildings were converted to make the baglio more suitable for hospitality. Some buildings for agricultural products storage were converted into suites for the guests, and the area containing the tanks for grapes pressing was converted into a library.
A large swimming pool, lined with lava stone and surrounded by lawn, was built in an area of the garden, quite distant from the bedrooms.
The garden,with its native plants and bushes, has been restored following the original plan.
The frescoes, transoms and furniture of the main house were restored and repositioned, so that both the common areas and the suites , express an unique and special atmosphere.
In 2017 02 apartments have been restored with a modern and comfortable design.
For a stay of charme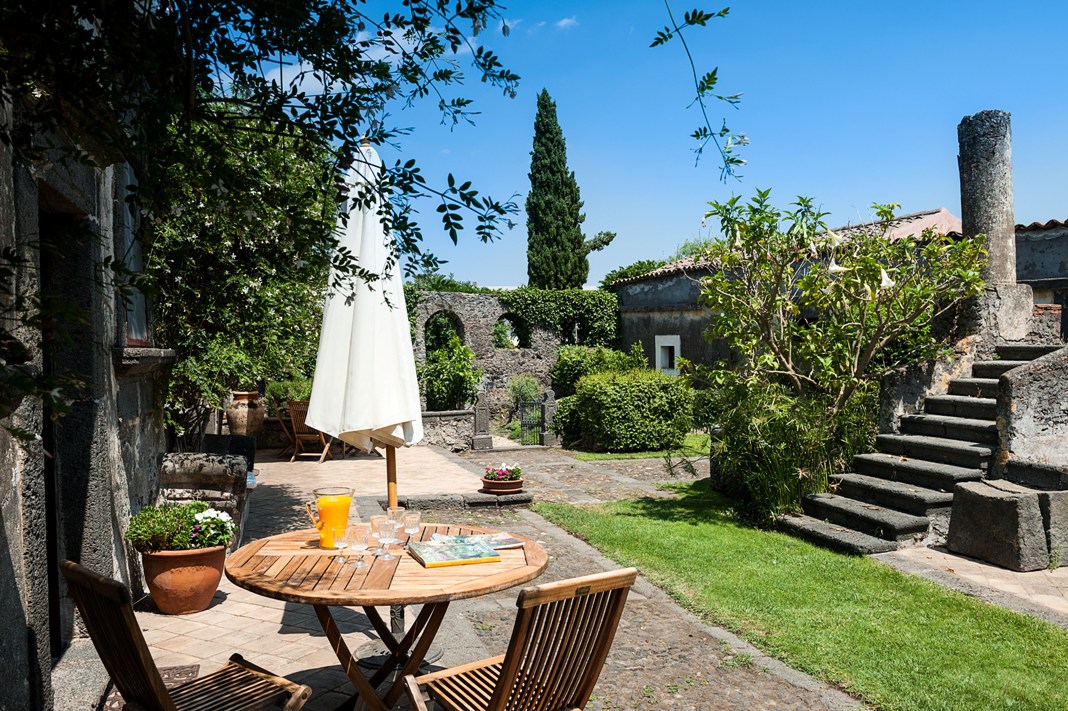 Charming historical house rather than farm house resort, it is the ideal place for a cultural holiday in contact with nature, in the quiet of the Sicilian country side, in a place offering every comfort. Guests will be able to choose between rooms with bathroom and suites, all furnished with well preserved old Sicilian pieces, with a total of 18 beds.
In Villa Lionti you can see an inner courtyard with lawn and carved lavic stone benches. All the suites ( except Etna that has an own patio) look out into this courtyard. Old well cistern surrounded by columns, in the middle in the courtyard
Location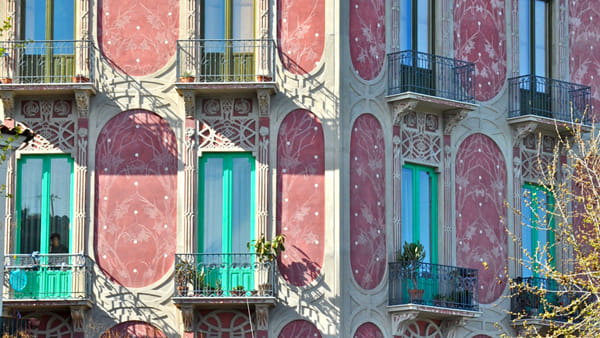 Villa Lionti is located on the slopes of the volcano Etna, 500 metres above sea level; at 10 km far away from Catania, that received The National Award for the " Best Liberty City in 2016"
From Villa Lionti it is possible to reach Catania and its airport in 20 minutes approximatively. It is the ideal starting point for trips to the most famous tourist attractions in Sicily such as Taormina, Siracusa, Piazza Armerina, Agrigento, Noto and its famous "Barocco" and volcano Etna , with its woods, the excursions to the crater, the ski slopes .